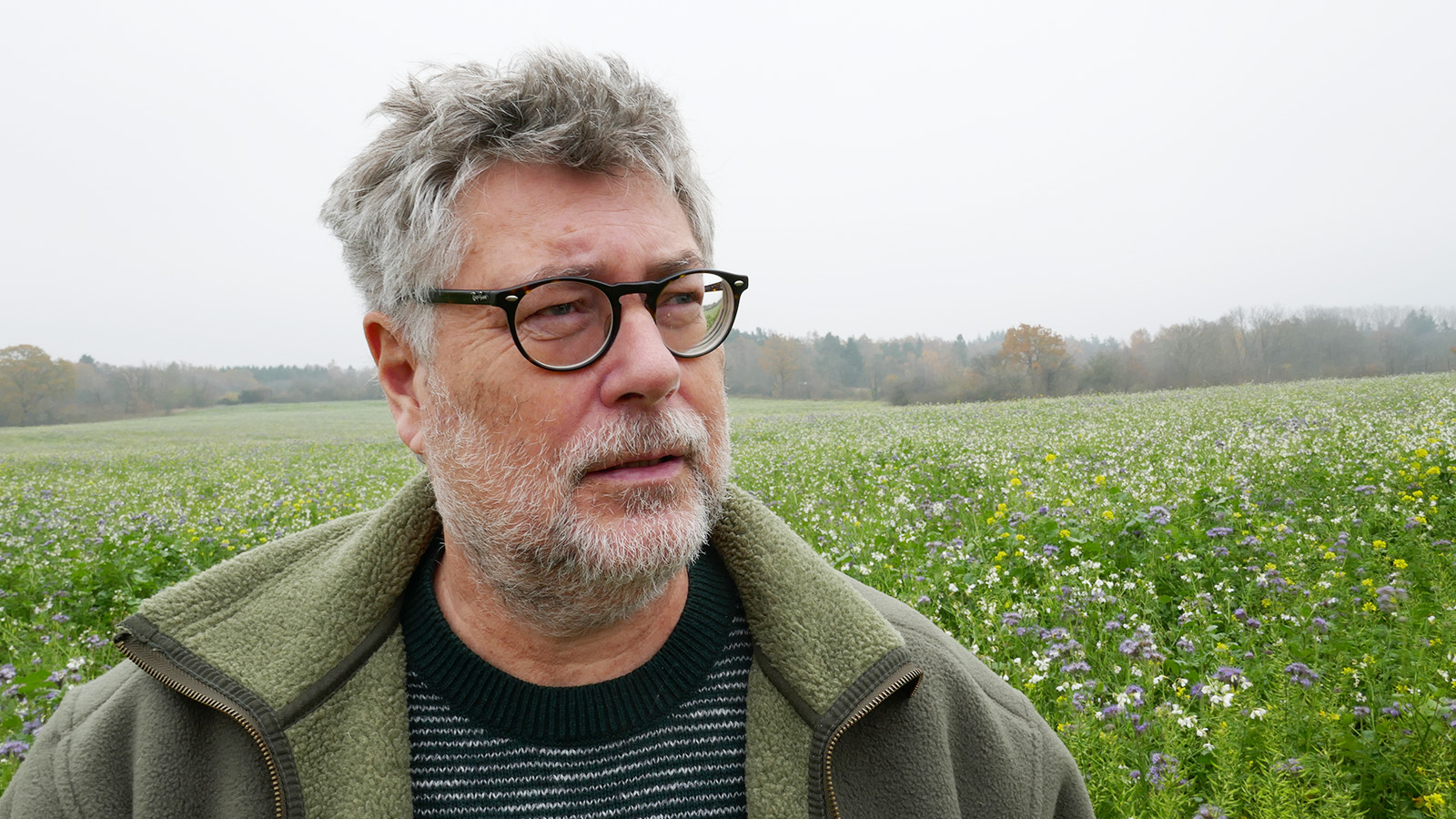 Morten Top-Jensen

Morten Top-Jensen was born 1956 in Hellerup, Copenhagen. As a child he was very interested in all kinds of insects and fish. The family summerhouse in Rungsted north of Copenhagen was like a sanctuary for young Morten.

He graduated as a teacher in 1982 with Danish and Biology as major subjects. He moved to the Baltic Sea island Bornholm in 1996.

In 2004 he published first yearly volume of Bornholm nature magazine – "Natur på Bornholm" as an editor and writer - and it is still emerging in March 2021. His job at local television station TV2 Bornholm as mediator of natural subjects mainly insects and spiders started around 2005.

He have had his monthly feature in the program "Ekko" up to now. In 2014 he made his own nature series "Kryb og Kravl" 24 thirty minutes programs – they have been shown as rebroadcast since.

In 2009 he founded BugBook Publishing and he published "Danmarks sommerfugle" with Michael Fibiger as a co-writer. In 2011 he published "Sveriges Fjärilar" where he was co-writer together with Hakon Elmqvist, Jörgen Liljeberg and Michael Fibiger (second edition was published in 2019). "Moths of Great Britain and Ireland" by Sean Clancy, Morten Top-Jensen and Michael Fibiger was published in 2012.

In 2014 two books were published "Die Nachtfalter Deuschlands – Ein Feldführer" by Axel Steiner, Ulrich Ratzel, Morten Top-Jensen and Michael Fibiger and later that year a Finnish book "Suomen päivä- ja yöperhoset – maastokäsikirja – A Field Guide to the Butterflies and Moths of Finland" by Kimmo Silvonen, Morten Top-Jensen and Michael Fibiger.

In between the book makings Morten Top also do lectures on moths and butterflies, co-writer on semi-scientific papers in numerous magazines and scientific papers (Esperiana Band 19, 2014 together with Dieter Fritsch, Günter Stangelmaier and Knud Bech) and books (Trap Danmark about fauna interesting areas at Bornholm, 2018).

As a keen photographer Morten Top has delivered nature photos to a number of books, newspapers and magazines and he had an exhibition of large photographs of local insects and spiders at the nature museum "NaturBornholm" 2020-2021.